Pedro Pascal Bisexual Rights Flame Pride Flag Handmade Earrings!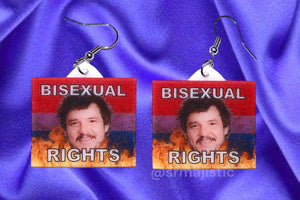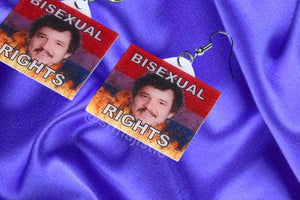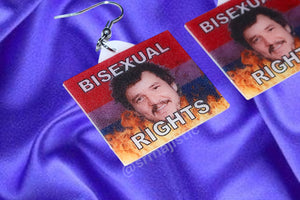 Pedro Said Bisexual Rights!
I absolutely love these earrings! They are the perfect size and I also really like to texture of the earrings as well. They are made well with clearly lots of care put in. I am so excited to wear these to Pride! Sam makes awesome stuff for sure!