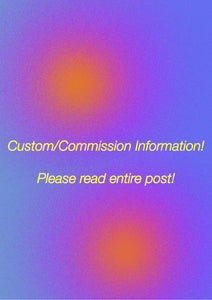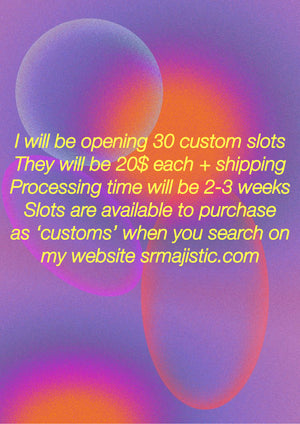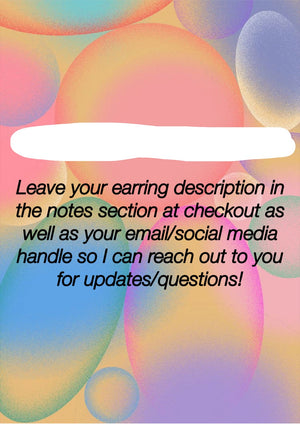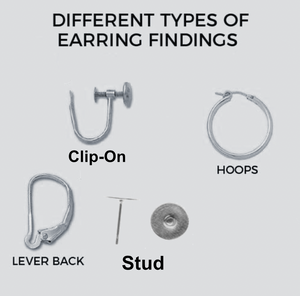 YIPEEE!!
guys… these are now my prized possession. sam was also so kind and helpful during the process which as an autistic and socially anxious person i appreciated a lot.
i love these so much the quality is excellent!! <333 16/10
Amazing!
Sam was so easy to work with, checking in with me every step of the way to make sure the earrings were exactly what I wanted. They turned out perfectly! The earrings are well made, arrived quickly, and are gorgeous! Highly HIGHLY recommend working with Sam for any of your earring needs!
Vocaloid Mothy Album Earrings!!
Sam was extremely kind and patient during the whole process, and the earrings look AMAZING!! Super psyched to have my favorite album turned into sick earrings! And it came with free stickers and a sweet little bag!! Thank you so much Sam!!
Lizzo Earring Perfection
Quick and easy ordering, the maker was very kind and willing to work with me when Shop Pay wouldn't allow me to enter in details. Fast shipping. Highly recommend!
Great quality! Great seller!
I LOVE how the earrings turned out! Sam was so sweet when reaching out and they were incredibly friendly. Their communication was great and made me feel very confident about my purchase! They're so so cute and I would highly recommend to anyone Interested in getting some